Adrenaline-Fueled Fun at Xtreme Action Park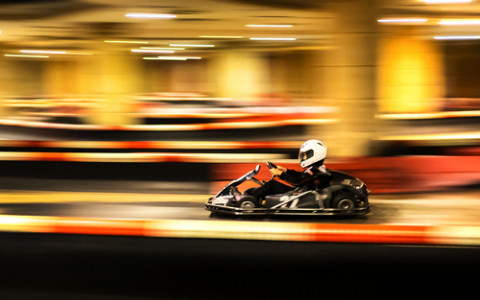 Sometimes you just want to kick back and relax the day away, but other times you want to whip around tight corners going 45 miles per hour in a specially designed racing go-kart. If the latter raised your eyebrow a bit, then make sure to zoom on over to Xtreme Action Park just off of i95 on Commercial Boulevard.
This monster of a building boasts over 200,000 square feet of attractions and event spaces including a full go-kart track, rock climbing, off-the-ground obstacle courses, party rooms, bowling, a full arcade, escape rooms, trampoline areas, a skating rink, and a full sports bar to top it all off. With so much to do, make sure to come early and bring friends for a full day of heart-racing fun. However, don't worry too much about being overwhelmed; Xtreme Action Park is just as much fun to casually visit for a quick race, arcade game, or cold beer.